VERICUT keeps Ecco Shoes one step ahead
Ecco Shoes has a vision to be the best shoe company in the world. As the only major shoe company to own and operate its own production and retail facilities it takes that vision very seriously. Protecting the production of its mould tools at every step is VERICUT, the world's leading independent CNC simulation and optimisation software from CGTech.
At its global headquarters in Bredebro, Denmark, Ecco Shoes designs and develops class leading shoes for a global customer base. Here, art meets engineering excellence as the company's designers create concept footwear that is not only functional and elegant but also pushes the boundaries of the capabilities of the engineering team.
Designs are created as 2D sketches that are scanned to create a 3D model and an STL file that is used to produce a sole using printed additive manufacturing technology. "Until the designer is happy with the sole we stay in this loop, which may go round five or six times so tweaks and changes can be made. For cost reasons we do not start on mould machining until the designer is happy," explains Jakob Møller Hansen VP Research & Development Center DK
The standard sole material is polyurethane (PU) and Ecco Shoes uses a bespoke direct injection process to manufacture its anatomical, foot-following designs for both comfort and durable performance. So, once the design is finalised a full injection mould tool is required and this is created around the cavity design of the sole using Delcam CAD/CAM software.
Only the left shoe is produced and for single shot soles the mould consists of three elements; a side frame, top mould and bottom mould. However, Ecco Shoes also uses multiple material soles in its shoe designs for comfort and functionality. These require additional tooling as the inserts, produced from rubber or other engineered materials, also need to be pressed or moulded before they can be over-moulded with PU.
Moulds are produced from pre cut billets of 6262 aluminium in the company's extensively equipped prototype workshop. Three 5-axis DMU machine tools from DMG equipped with 10-station Erowa robots are operated around-the-clock to keep up with the demand for prototype tools.
"The mould cavity can be very complex with cycle times of 20 hours or more, but with the automation supporting unmanned machining we plan to produce around 15 tools per week. With the ability to use a text message service should any issues arise the machine tools' spindles are kept running as long as possible, because we do not want to cause any delays in the design-to-market chain. With a finite capacity we have to protect the machines, which is why we invested in VERICUT software around four years ago," says Jakob Møller Hansen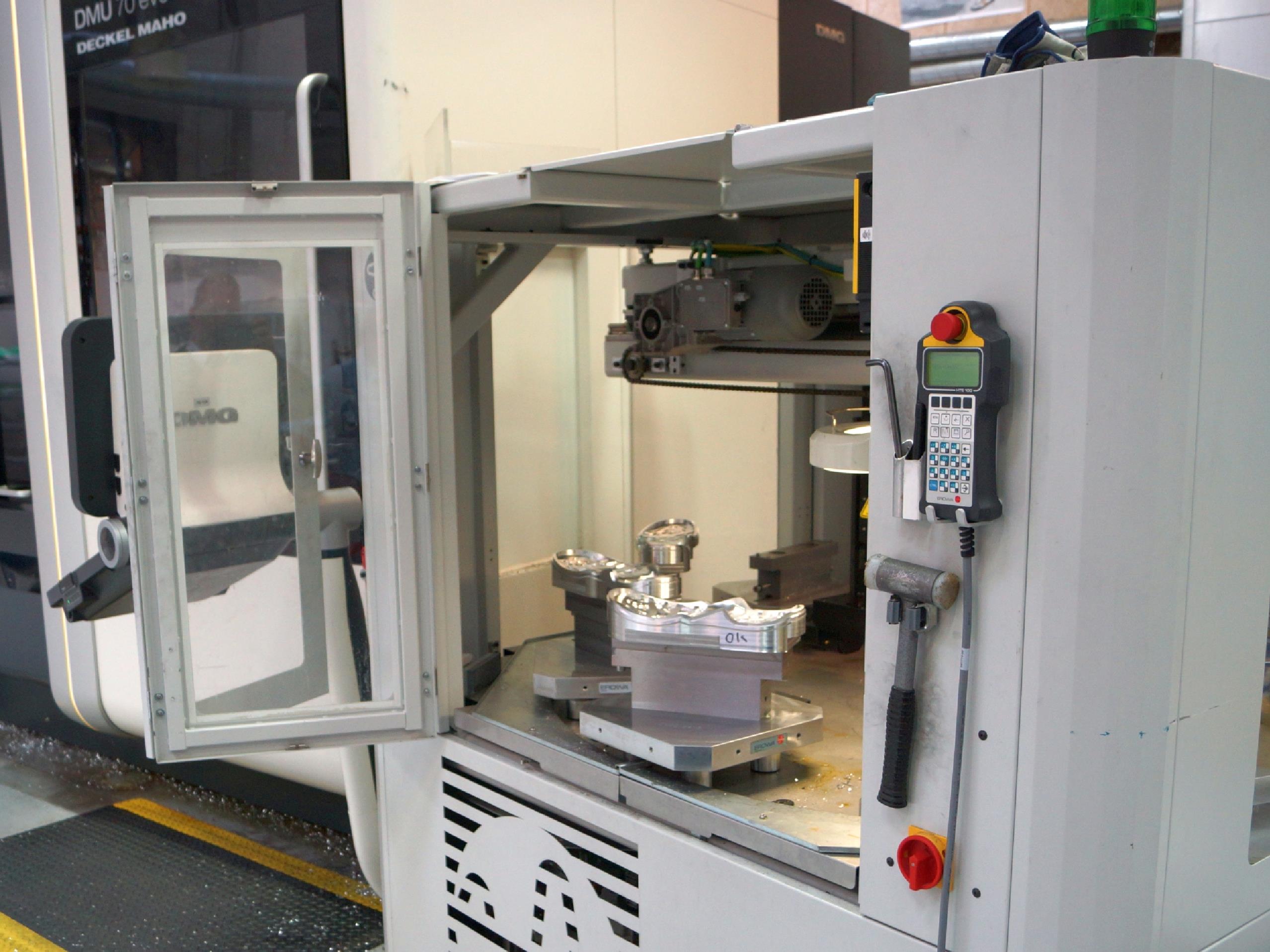 Provided and supported by CGTech's Danish reseller, IPES A/S, VERICUT provides full simulation of the NC code the CAM software outputs for use by the engineering team at Ecco Shoes. As well as checking the programmed NC toolpath for gouges or missed features, it also checks for collisions between the machine tool's spindle, cutting tools, raw material, workholding and any axis over travels. As well as ongoing support and training IPES's also provided the full simulation models for the DMG machine tools used.
Jakob Møller Hansen "Of course we had problems prior to installing VERICUT, we would lose one spindle per year due to crashes caused by programming errors. Recovery from the first crash took about a week and we could not catch that much time back, so we purchased a spare spindle to keep ready on the shelf here. It reduced the downtime to three days, but ever since VERICUT has been in use the same spindle has stayed on the shelf. The capability of the software has saved us a lot of headaches."
Two VERICUT seats are used by Ecco Shoes in Denmark, supported by further seats at the company's production facility in Thailand. This follows the company's philosophy of mirroring capabilities, as the same machine tools, cutting tools loaded in the same pockets, fixturing and software is used across the global at all its facilities, even the aluminium for mould production is supplied cut to size by the same Danish raw material specialist.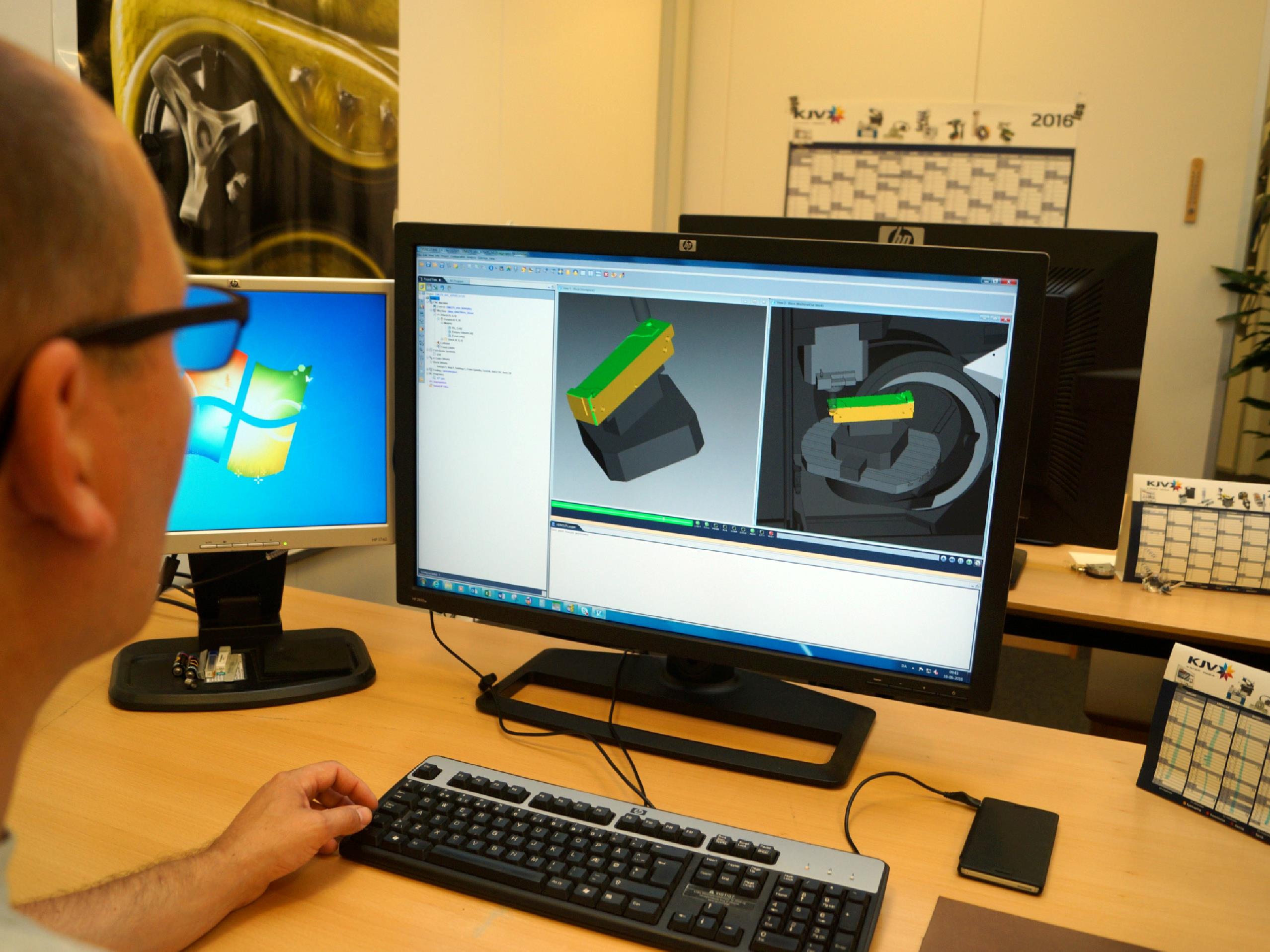 As Jakob Møller Hansen points out: "It minimises risk and any opportunities for errors which is vital for any global business. "At Bredebro we produce the A1 prototype mould for the left shoe only. The mould will be duplicated for production – a P1 mould - at one of our other sites. VERICUT provides us with the confidence that any of our 5-axis DMG machine tools will produce the mould correctly, without any risk to the raw material or the production equipment."
Once the P1 mould has been made preproduction samples are produced for the company's direct retail outlets and partners to evaluate. If the feedback is positive a full range of P1 moulds will be machined in left and right for all shoe sizes. From design to the shoes being at point of sale can typically be nine months, although Ecco also has a 'concept lab' that can reduce this time to between three and six months depending upon complexity.
Although Ecco Shoes has a Delcam interface to operate VERICUT within the CAD/ CAM environment it chooses to run the software systems individually. "Due to the fact that we have the same raw material, in the same width and height we know the backend datum point is always at zero, and the fixtures do not change so there is no need for the interface yet. If we introduce a completely new mould then it will become necessary," Jakob Møller Hansen explains.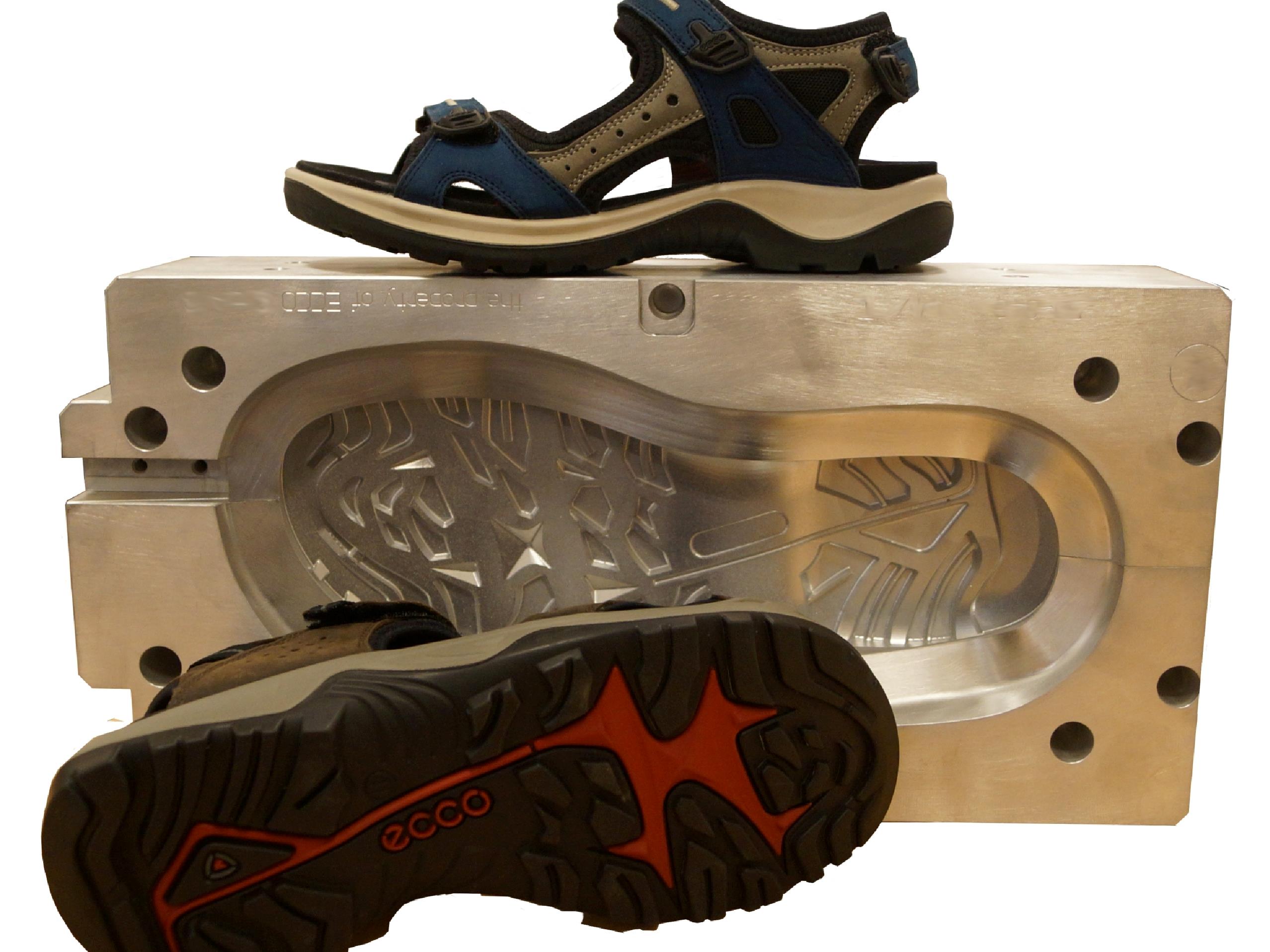 Contact us for more information about VERICUT